FOR NOVELTY USE ONLY
Get Out of your gymnasium contract for medical reasons.

Once they've got your credit card number, or direct debit details, charges on gym memberships can seem impossible to stop. Here's how.
Do you need a letter from your doctor to cancel your gymnasium contract?

We can write and print you a letter on real stationery from a doctors surgery explaining that you can't continue with this contract for medical reasons.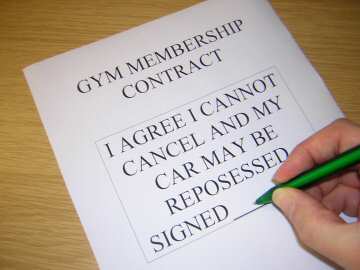 Pay for Your Custom Gym Cancellation Letter: £20.00







Once you have made your payment, you will be automatically directed to a page where you can customize your gym cancellation letter and select the doctor/surgery you wish the note to be stamped from. You will also receive a confirmation email from our payment provider, please quote the reference from this in any emails to us.
PLEASE NOTE YOU WILL BE BILLED ON YOUR CREDIT CARD AS
"AW- ClontacaEnterprises+442033188334"
Our Credit Card Payments are Managed Securely by Allied Wallet
Refund Policy: All products returned to us in merchantable state within 30 days of purchase will receive a full refund.
For billing questions: please call Allied Wallet at +442033188334 or Click Here
Standard Delivery Time for this product: 2 working days.