FOR NOVELTY USE ONLY
Get Out of your gymnasium contract for medical reasons.

Once they've got your credit card number, or direct debit details, charges on gym memberships can seem impossible to stop. Here's how.
Do you need a letter from your doctor to cancel your gymnasium contract?

We can write and print you a letter on real stationery from a doctors surgery explaining that you can't continue with this contract for medical reasons.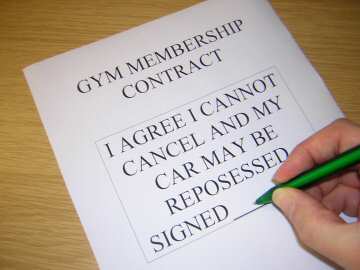 Order Your Custom Gym Cancellation Letter: £39.99
Buying a Gym Cancellation Letter Couldn't Be Simpler
1. Click the Buy Now button on this page
2. Submit the details you want on your customised gym (dates, patient name, illness type, etc)
3. Check your email, and ensure details are correct, and make payment (payment instructions will be emailed to you)
4. Once payment has been made, we'll start work on your letter, and you can approve the drafts before copies are mailed (scans can also be emailed).



Standard Delivery Time for this product: 2 working days.